---
The Study Station weekly summer classes are a favorite! We consistently create a learning environment that is engaging, collaborative, purposeful, challenging, but most importantly, FUN! We provide high-quality instruction at fair rates with a desirable student-to-teacher ratio that prevents summer slide and creates summer gains.
There is a non-refundable registration fee of $25 due at the time of sign-up to hold your child's spot. In order to keep rates fair and reasonable we are not able to give refunds or credits for missed classes. We can, however, give you the work missed to stay caught up with the class. Because many families travel in the summer, we have added a "free week" into our tuition price. Full tuition is due by June 6, 2022. Payment plans are available if needed.
10% sibling discount
10% discount for multi- class sign-up
All classes are 55 minutes long; 1-2 times per week for a total of 10 weeks: June 6, 2022-August 11, 2022
(We will be closed July 4th)
Class schedules are subject to change based on demand. We will contact you asap if there is a change in the class(es) you signed up for. If more classes are added and you are on a waitlist we will email you with the new class details.
Students can receive a free evaluation to ensure the correct class placement if needed. Call our office and ask to speak to Lisa for more information.

Teachers: Crystal Garzon Jones, Giana Garzon, Leslie Phillips, and Mary- Katherine Hartman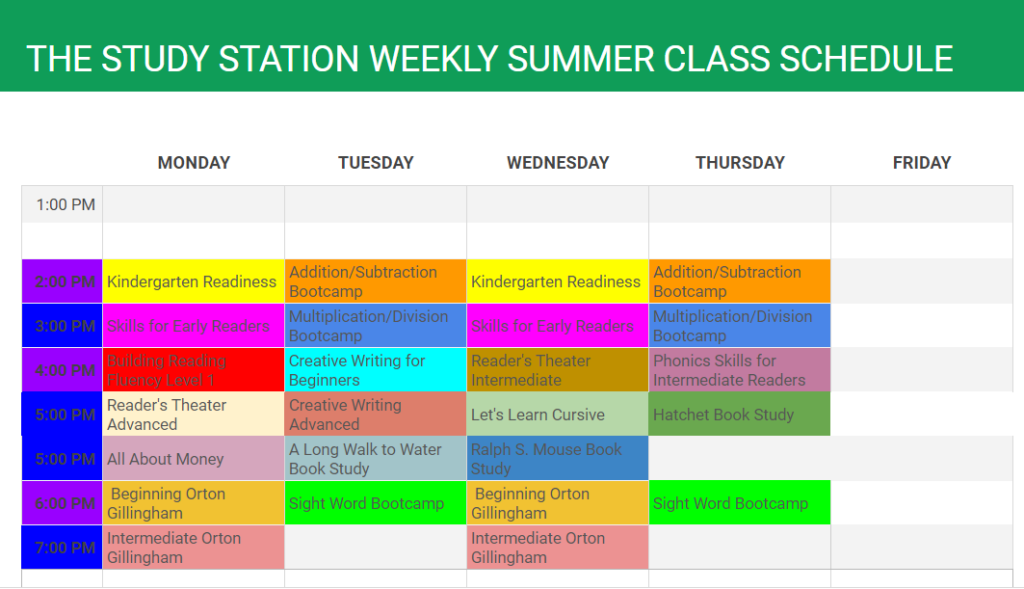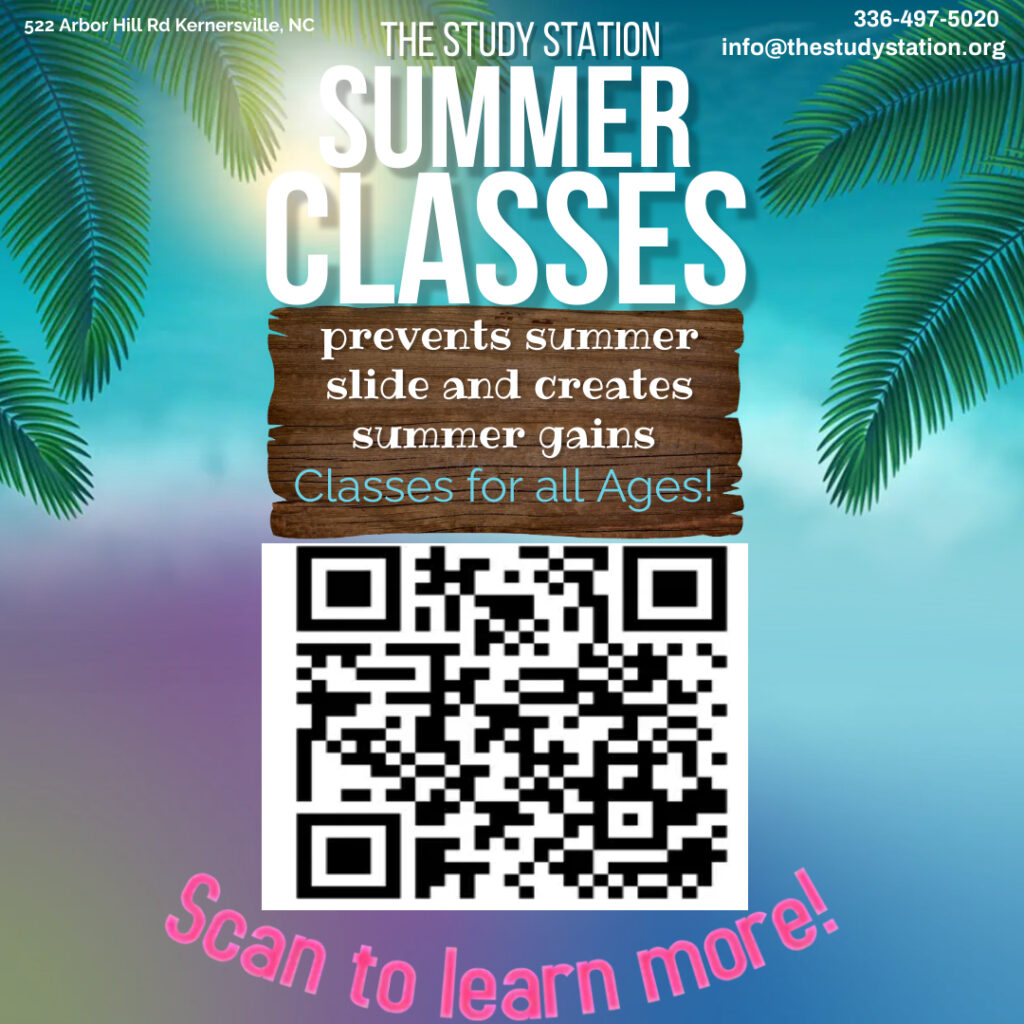 THE STUDY STATION
522 ARBOR HILL ROAD SUITE A
KERNERSVILLE, NC 27284
336-497-5020